XPOWER Products for the Water Damage Restoration Industry
XPOWER X 47ATR Professional Axial Fan
XPOWER Air Scrubbers for Air Purification, Mold Remediation & Restoration
Who is
XPOWER?
For more than a decade, XPOWER Manufacture has been the global leader in manufacturing powerful and efficient equipment for professionals serving the water damage and disaster restoration industry.
Utilizing the most state of the art rotational and injection mold machinery, XPOWER strives to design the most lightweight, compact, and innovative restoration equipment that brings value and strong investment returns for restoration businesses on a global scale.
XPOWER Manufacture's LGR Dehumidifiers, Pressurized Wall Cavity Dryers, HEPA Air Scrubbers, and Air Movers (Axial Fan, Low Profile, & Centrifugal) is the restorer's equipment of choice.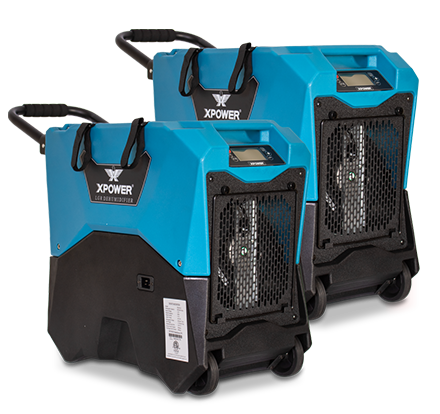 Why XPOWER
LGR Dehumidifiers?
Patented XPOWER Technology ensures that XPOWER LGR Dehumidifiers will maximize the dehumidification process efficiently. Every XPOWER LGR Dehumidifier is backed by a 1 Year Manufacturer's Warranty and is fully serviceable with parts that can be sourced by Authorized XPOWER Dealers.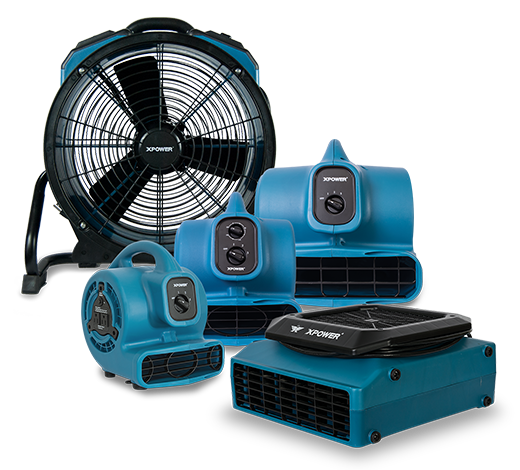 Why XPOWER
Air Movers?
XPOWER Manufacturer is the leading manufacturer with the most complete line of commercial air movers available to the restoration industry. XPOWER prides itself in designing compact, high performance, lightweight Axial Fans, Centrifugal Air Movers, and Low Profile Air Movers to best serve your drying application.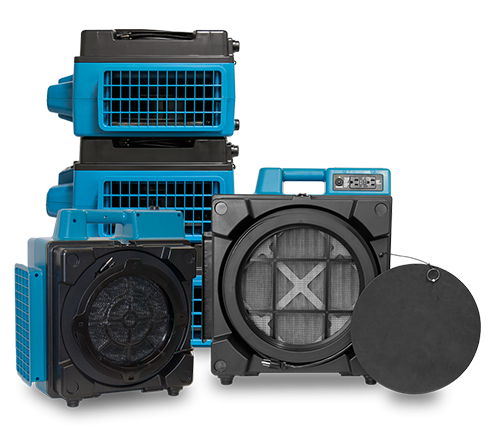 Why XPOWER
Air Scrubbers?
HEPA Air Scrubbers by XPOWER are constructed of lightweight, injection molded ABS Plastic. These compact designs offer thorough air purification with 550-750 CFM Ranged units available to best suit your remediation needs. Large scale 2000 CFM HEPA Air Scrubbers constructed of rotational mold polyethylene for commercial settings NOW AVAILABLE!
Industry Tested Contractor Approved
*Offers only valid on airchaser.com. No promo code necessary. Offers not valid in international countries outside of the US. Offers valid only on in-stock items, no rain checks. Offers not valid on previous purchases. Not valid for cash or credit. Offers subject to change at any time and without notice. All orders greater than $50 will receive Free Standard Ground Shipping within the 48 contiguous United States. Additional fees for tax and/or shipping may apply. Air Chaser has the right to cancel any orders due to unauthorized use of our website or violation of our Terms and Conditions of Use.